This is Why We Do What We Do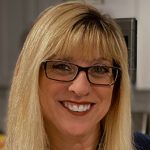 "After 3-4 days of taking the Softgels I noticed a significant improvement in my mood, back pain and getting sound sleep. Normally, I take several ibuprofen during the day. I have only taken a few ibuprofen during the week since I have been taking the Softgels.
As far as my mood, I just feel more calm and relaxed and it helps me sleep more soundly. I feel less anxious while taking the Softgels. I would recommend this product for joint pain and anxiety."
"My name is Joni F. I am a retired registered nurse and LNHA. I have had severe osteoarthritis for years and have been seeing a specialist. I take Voltaren twice a day. I continue to have severe pain. I started using the CBD Pain Balm after I retired and lo and behold my pain has lessened. I use the cream daily in specific areas and I have remarkable results. "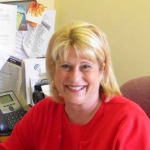 Joni F. Nursing Home Administrator (retired)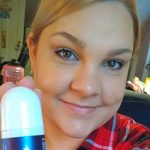 Lea K. Healthcare Manager
"I have nothing but wonderful things to say about Sapphire Essential products. In the past, I had tried the Softgels and had excellent results. This time around I tried the Cooling Gel. I've recently started to exercise and the Cooling Gel has really helped to ease the lingering pain that comes after a good workout. The scent is nice and light, the gel absorbs easily into your skin and you feel the effects within seconds. I highly recommend this product and will encourage my friends and family to try it."
"I deal with a lot of every day aches and pains and have been loving this Pain Balm! I can tell you that I noticed the difference within hours."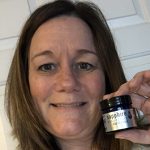 Kelly B. Nursing Home Admin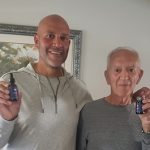 "Visited with my parents yesterday. I dropped the ball and ordered Sapphire for them late. So they missed out on about 2 days. My dad said he felt his pains coming back and one dose later back to the new normal of pain free.
My mom said it's helped on her fibromyalgia more than she realized (missing only about 2 days). She explained how much in pain she was. I asked how she dealt with it through the years. She responded that she just got used to it and was just part of life.
Happy to say her pain is minimized drastically. I've prayed for her through the years for her condition. I believe prayer has led me to you and your product to not just help her, but others along the way. This is one of many prayers answered. Thank you, Thank you, Thank you!"
"I'm 59 years old and still enjoy playing sports, though after surgeries & with arthritis my activities have been limited. Within 4 days of taking the 1500mg oil the pain had diminished. After a couple weeks I returned to my workouts, walk 2 – 3 miles daily, sleep well, and have limited pain."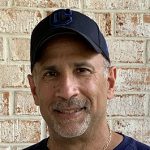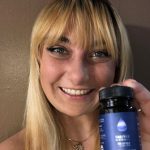 "I highly recommend the Sapphire Essentials Softgels. It really calms me and I feel I'm getting more restful sleep."
"I swear by your products! They work on my stress so I can take on more work and stay calmer. You've got to try them!"