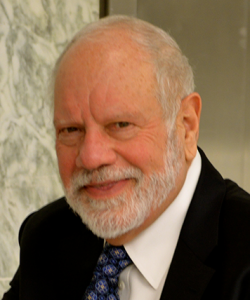 About Dr. Len Wisneski
Medical & Scientific Advisor
Leonard A. Wisneski, MD, FACP is Clinical Professor of Medicine at George Washington University, Adjunct Faculty in the Department of Biochemistry and Molecular Biology at Georgetown University and also holds faculty positions in the Medicine and Nursing Departments at The University of Colorado. He has been in the clinical practice of endocrinology and for over 30 years and is a recognized leader globally in the field of integrative and whole person health.
Dr. Wisneski holds fellowship positions in The American College of Physicians and The American College of Nutrition. He was Chairman of the National Institute of Health (NIH) Advisory Board on Frontier Sciences at the University of Connecticut and Vice Chairman of the NIH Consensus Panel on Acupuncture. He has published over 30 scientific articles and a textbook, "Scientific Basis of Integrative Health, Third Edition."
Dr. Wisneski is Chairman Emeritus of the Integrative Health Policy Consortium which promotes national legislation pertaining to integrative healthcare. His medical practice in endocrinology and integrative medicine, spanning three decades, embodies the true meaning of integrative healthcare – an optimal combination of conventional and complementary medicine practiced with a whole-person approach delivered with reverence and humanism.
Dr. Wisneski graduated from Thomas Jefferson Medical College and performed his postgraduate training in the field of Internal Medicine and Endocrinology in the George Washington University healthcare system, where he served as Chief Medical Resident in Internal Medicine.
Importantly, Dr. Wisneski has extensive knowledge and interest in the benefits of CBD and therapeutic applications involving the endocannabinoid system and is a member of the Society of Cannabis Clinicians and The International Cannabinoid Research Association. He is a trusted advisor to Dr. Jim Collins and Sapphire Essentials and shares our mission to increase awareness around the tremendous benefits of CBD related to many aging processes.